Jump to recipe
Emmer bread doesn't have to be an uninspired sandwich bread that's as dense as the rye bricks that you find in Northern Germany. Prepared as a flatbread, emmer bread can be as light as wheat bread. I call my version of emmer flatbread "Pharaoh's bread" because that is how I imagine what bread looked like in ancient Egypt.
The recipe is compromised solely of ingredients that were available in ancient Egypt – except for a tiny amount of Baker's yeast. The recipe is based on an emmer sourdough, however, I don't have the patience to wait hours for it to rise. If you prefer to omit the Baker's yeast, then just leave the dough to rise for longer until it has doubled in size.
The spice mix that I sprinkle on top is compromised of three popular seasonings in ancient Egypt:
Thyme
Coriander seeds
Cumin seeds
The ancient Egyptians prized coriander seeds as an aphrodisiac. They were a symbol of eternal love and enduring passion whereas cumin seeds were a sign of faithfulness. Thyme was a sign of courage and farewell.
Of course, it's up to you if you believe the myths surrounding these spices. But maybe eating this emmer flatbread really makes you more compassionate and loving. After all, the ancient Egyptians were wise men and women.
A visual guide to emmer flatbread
This is one of the simplest bread recipes that have been posted to my blog. There is only one thing you need to be careful with: don't over-knead the dough! Emmer dough is never going to be as smooth and stretchable as a wheat dough. Gentle hand-kneading is all I do with emmer dough. Once the dough is stretchable and smooth, stop kneading.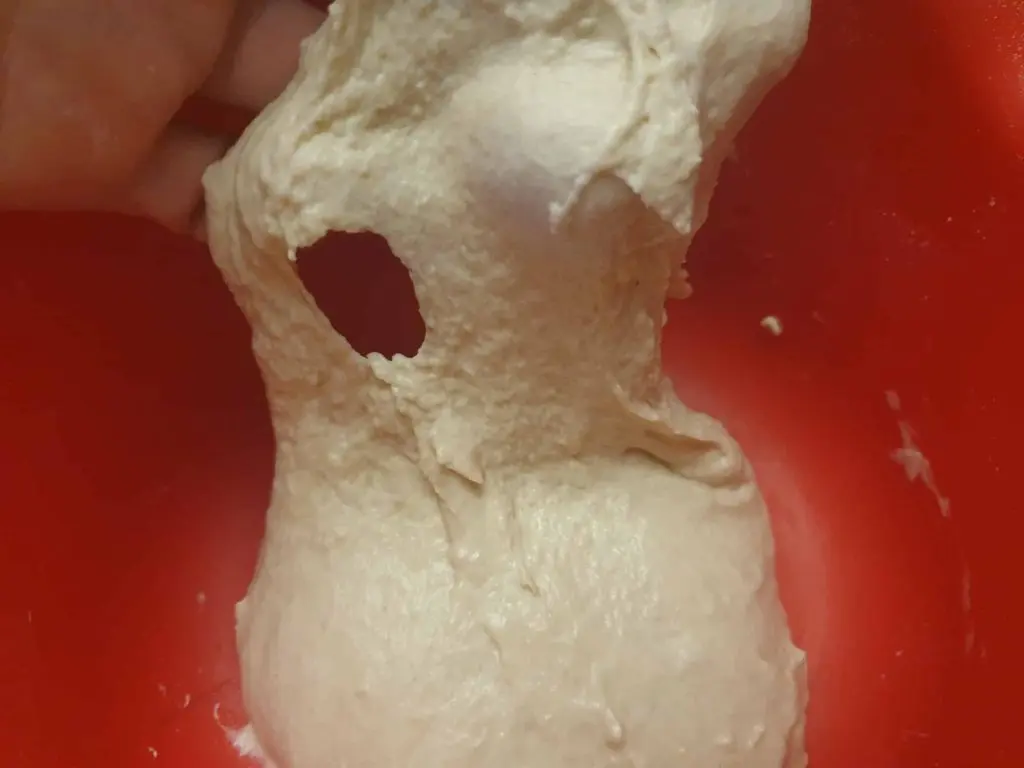 After the dough has risen, I divide it into evenly-sized pieces and shape the flatbreads. I do this gently without deflating the dough too much.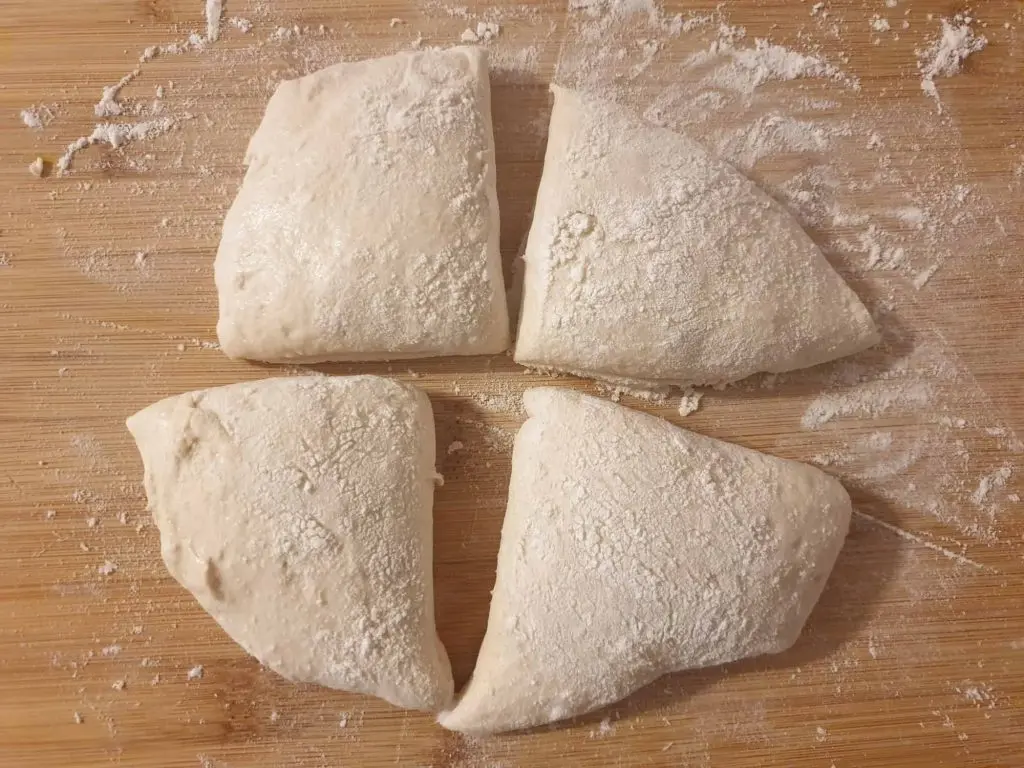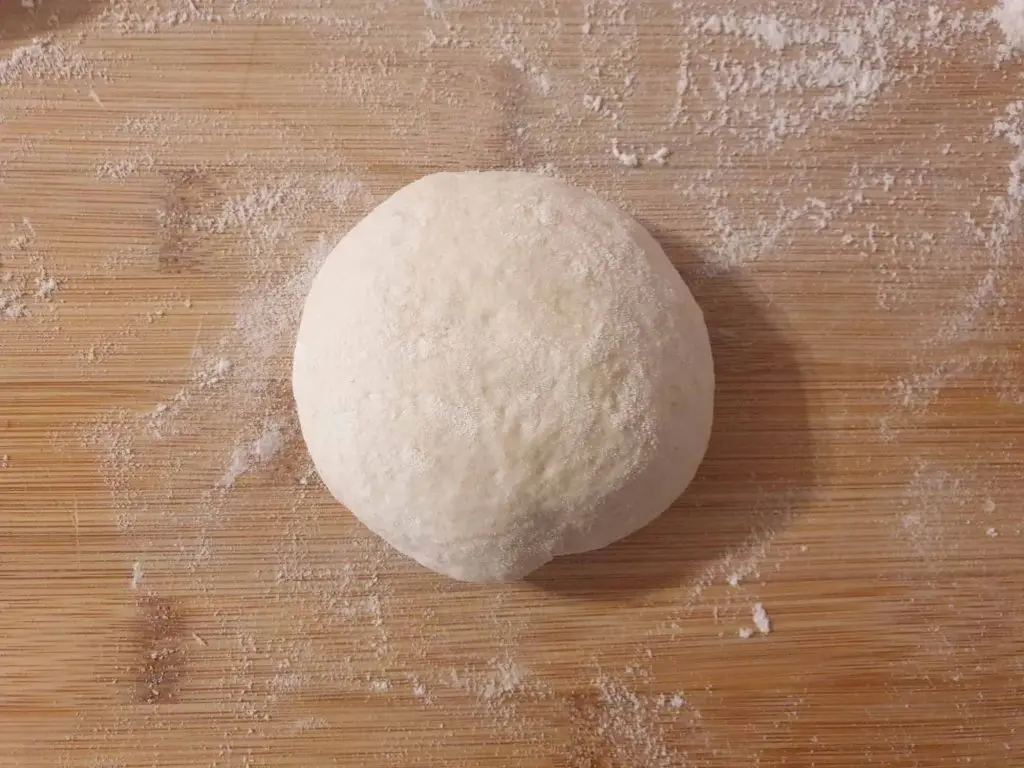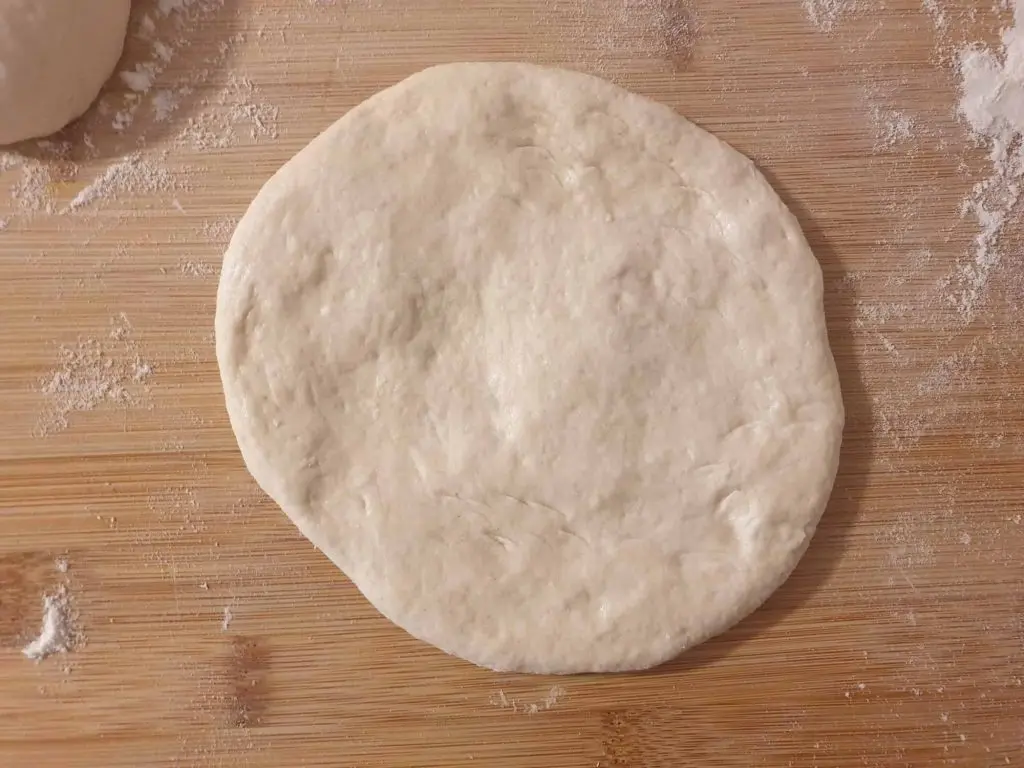 Before baking, I brush the flatbreads with olive oil that I have mixed with my seasonings. Be generous with the olive oil as that is going to fry the top of the emmer flatbreads in the oven: delicious!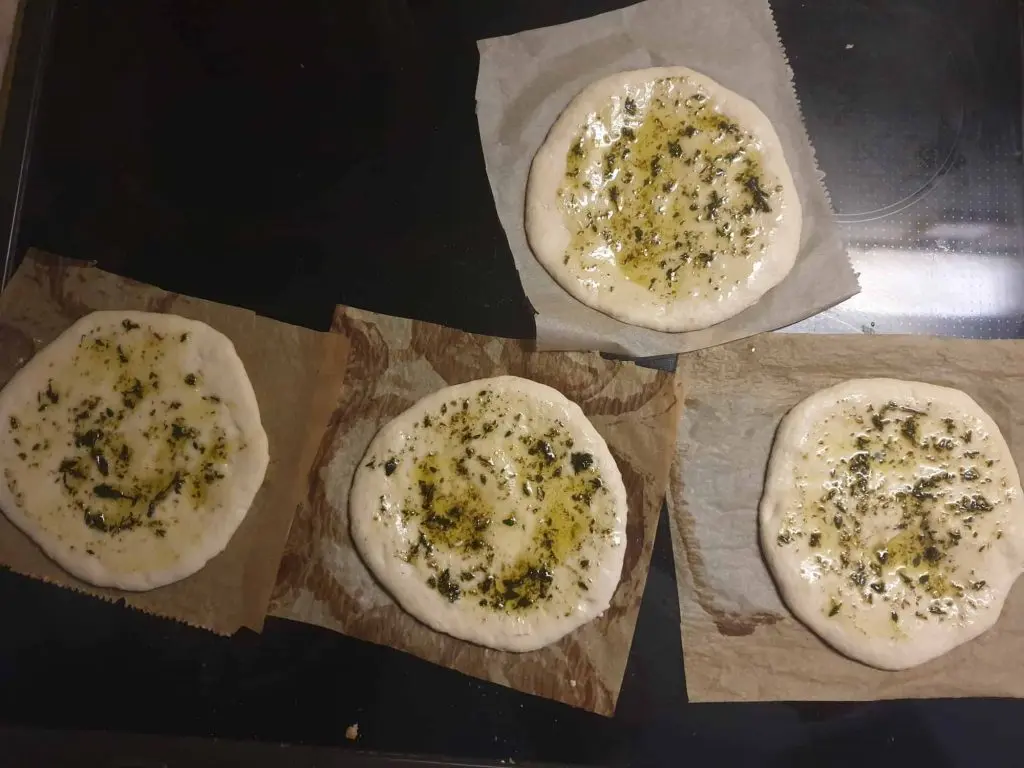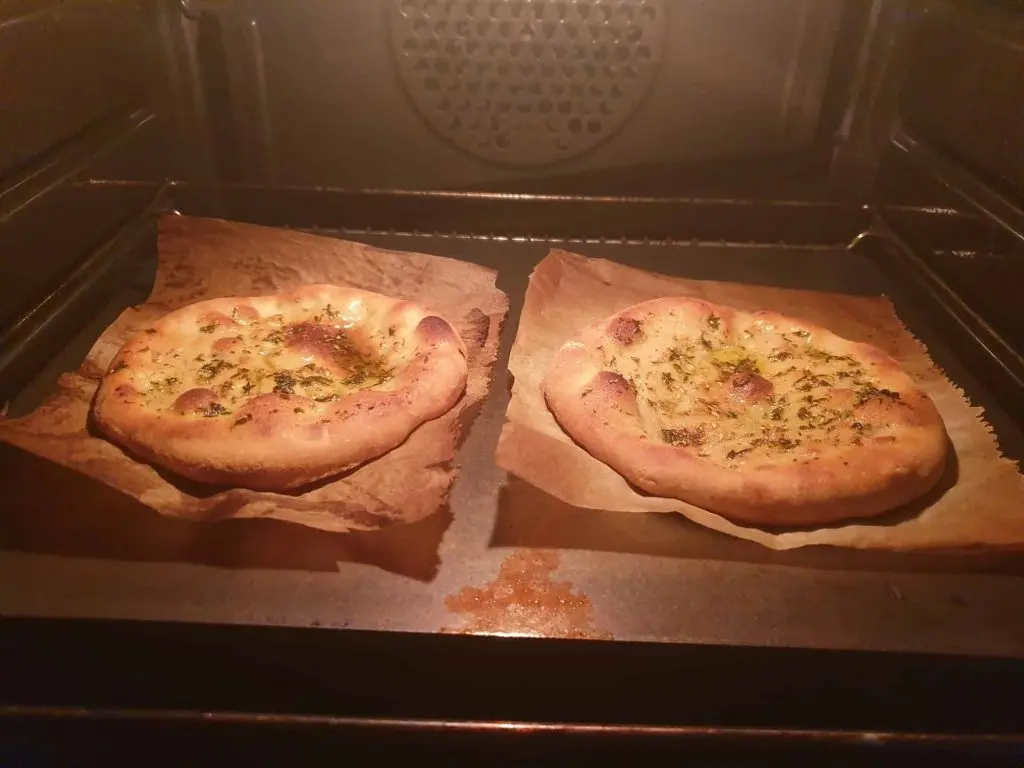 And lastly, take a look at the crumb: it's as airy as an Italian pizza made from strong wheat flour. Outstanding!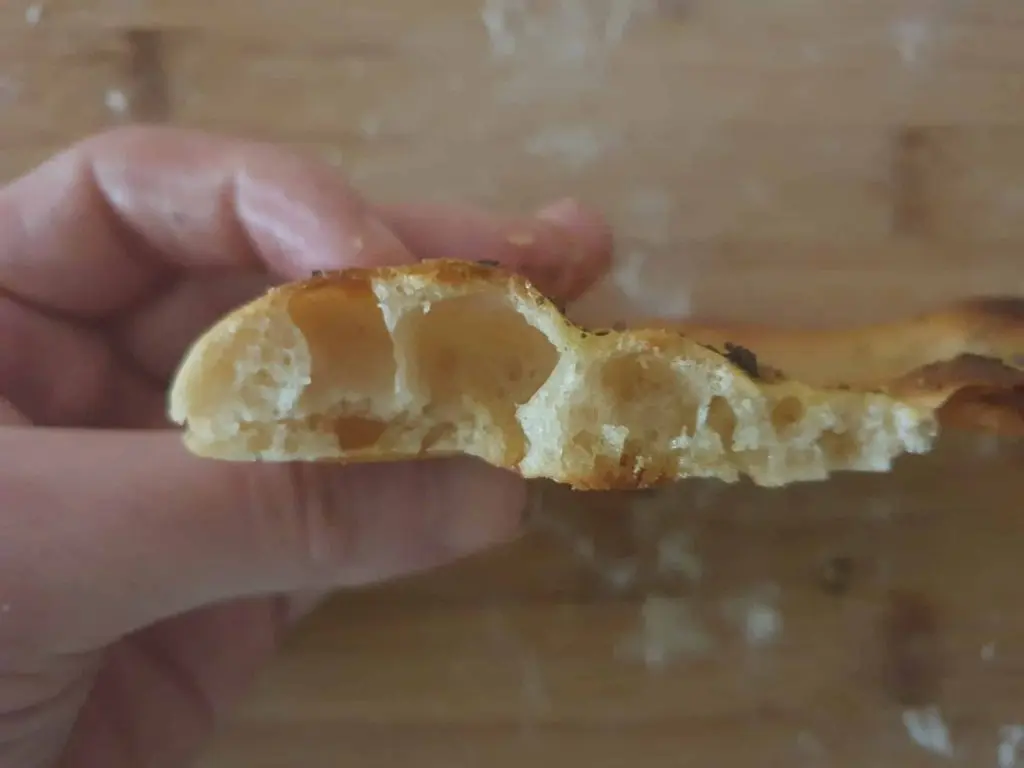 Pharaoh's Bread – a flatbread made from emmer wheat

Ingredients
For the sourdough:
5 grams (0.2 ounces) sourdough starter (from wheat or emmer)
50 grams (1.8 ounces) water, at 40 °C (105 °F)
50 grams (1.8 ounces) white emmer flour (German Type 1300)
For the final dough:
20 grams (0.7 ounces) full-fat (3.8 %) yogurt
85 grams (3 ounces) water, at room temperature
4 grams (0.14 ounces) salt
3 grams (0.1 ounces) fresh yeast
150 grams (5.3 ounces) white emmer flour (German Type 1300)
For the topping:
a mix of equal parts thyme leaves, cumin seeds, and coriander seeds
a few tablespoons extra-virgin olive oil
Instructions
Prepare the sourdough:
Dissolve the sourdough starter in water. Mix with the emmer flour until no dry spots remain. Cover and leave to ferment in a warm place for 12 hours.
Prepare the final dough and leave it to rise:
In a bowl, combine the sourdough with all the other dough ingredients. Gently knead the dough by hand until it becomes stretchable. Don't worry if the dough still tears a little when you try to stretch it out thinly. After kneading, the dough temperature should ideally be about 21-24 °C (70-75 °F)
Cover the dough and leave it to rise in a warm spot until it has at least doubled in size, about 1 hour. 30 minutes into the first rise, gently stretch and fold the dough over itself a few times without tearing it. That improves the dough stability.
Divide, shape, and proof the dough:
Gently transfer the risen dough onto a floured work surface. Divide into four evenly-sized pieces and gently form into balls. Flatten the dough balls and stretch the dough into a circle with a thin center, as if making pizza. I stretch the dough by pressing it flat with my fingers from the center outwards.
Transfer the dough circles on a piece of parchment paper and leave to rise covered for another 30-45 minutes.
Preheat your oven with baking stone or steel inside to the highest setting that it can go.
Bake the flatbreads:
Lightly pound the thyme leaves, cumin, and coriander seeds in a mortar and pestle to a coarse structure. Cover with a few tablespoons of olive oil so that the spices and herbs are fully submerged.
Generously brush the seasoned olive oil on the proofed flatbreads. Reserve about one tablespoon of the oil.
Transfer the flatbreads onto your hot baking stone or steel. Bake until they are charred and crispy, about 8-10 minutes.
Brush the reserved olive oil on top of the baked flatbreads to make them look glossy. These flatbreads taste best fresh out of the oven when they are still warm.