Welcome to my website. I'm glad you're here. My name is Tim and my blog is all about German food, history, and culture. Here, I share weekly recipes of my favorite German dishes, mainly from Southern Germany. Feel free to explore my blog in chronological order by navigating to the blog tab. If you're searching for a specific recipe, you can also use the recipe tab and order the recipes by category or use the search function. All of my recipes are listed according to their English and German names so that I hope you will easily find what you are searching for.
But the blog is not just full of yummy German recipes. Many articles also explain the science and sometimes history behind the food we eat and produce. You can find these articles by navigating to my food for thought section and the baking corner.
Help me to make My German Table ad-free
Running a website costs money. The more visitors My German Table gets, the higher the server costs. Adding to that, I need to pay for software licenses, web-design, and plugins. I do that currently by running ads on my site. However, I wish to turn My German Table into an ad-free site. If just a small percentage of my readers is able to contribute a few dollars each month or as a one-time payment, I am able to remove all advertisements from this site.
If I reach at least $100 in monthly support, I will remove all ads from my site. If I receive even more funding beyond that, it would free up space for me to deliver even more quality content than at the moment. If you would like to support me on my mission towards an independently-financed and ad-free website, I would be glad to receive a small donation from you. You can support me on the platform "buy me a coffee", which supports PayPal and credit card as payment methods, by clicking the button below.

Subscribe to my email newsletter and follow me on social media
I am always happy to get feedback and recipe recommendations from you. If you have any, feel free to shoot me an email. My email address is [email protected]. If you want me to keep you updated about new content on the blog, please subscribe to my email newsletter. I send out one email a month which includes all the recently published posts and recipes.
Free Ebook Giveaways
My German Table was established in February 2019. At the end of each year, I put together a small booklet containing ten of my favorite German recipes. If you haven't already downloaded the ebooks then please feel free to do so by clicking on the cover pictures. You don't need to sign up for my email newsletter to download it and it is completely free of charge. Feel free to distribute this ebook to anyone who is interested in it. The more people read it, the happier I am.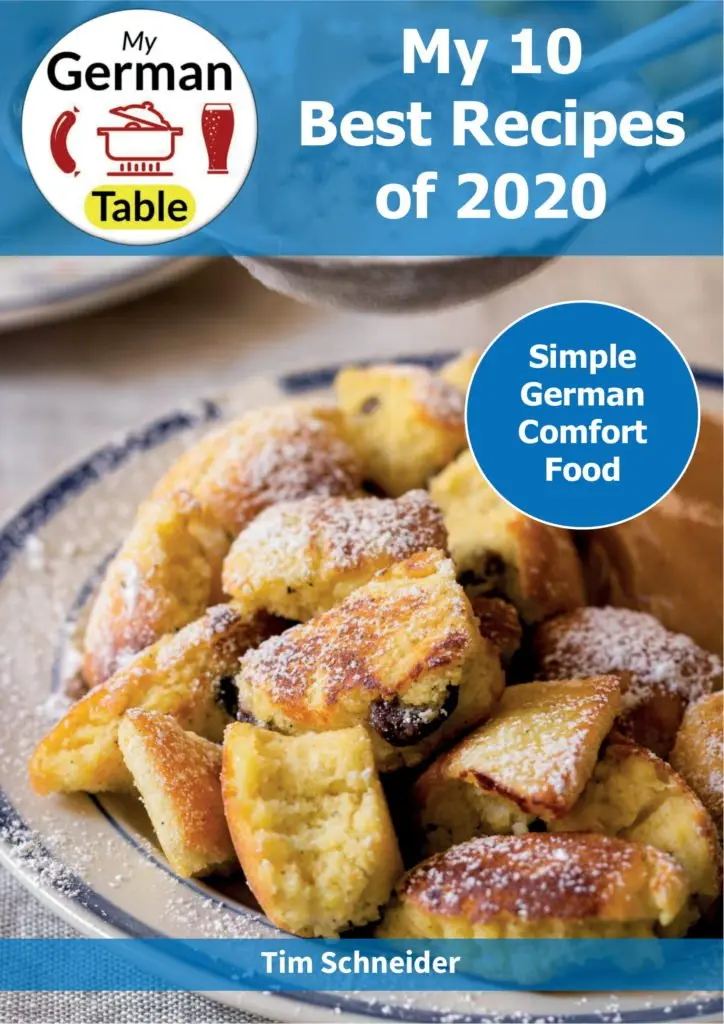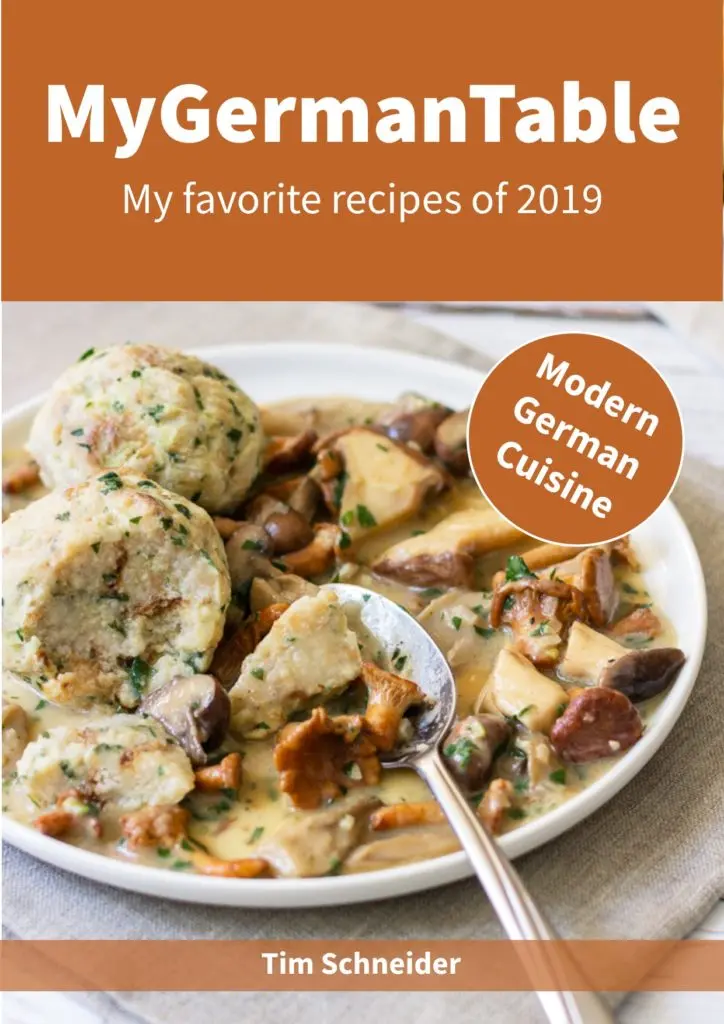 Discover the food of Swabia
Follow me on social media!
Learn how to prepare the staples of German cuisine
All the recipes of my basics series can be found in the "Basics" category of my blog.