Let me introduce you to my new book about bread baking:
Baking bread the German way – Technology, techniques, and recipes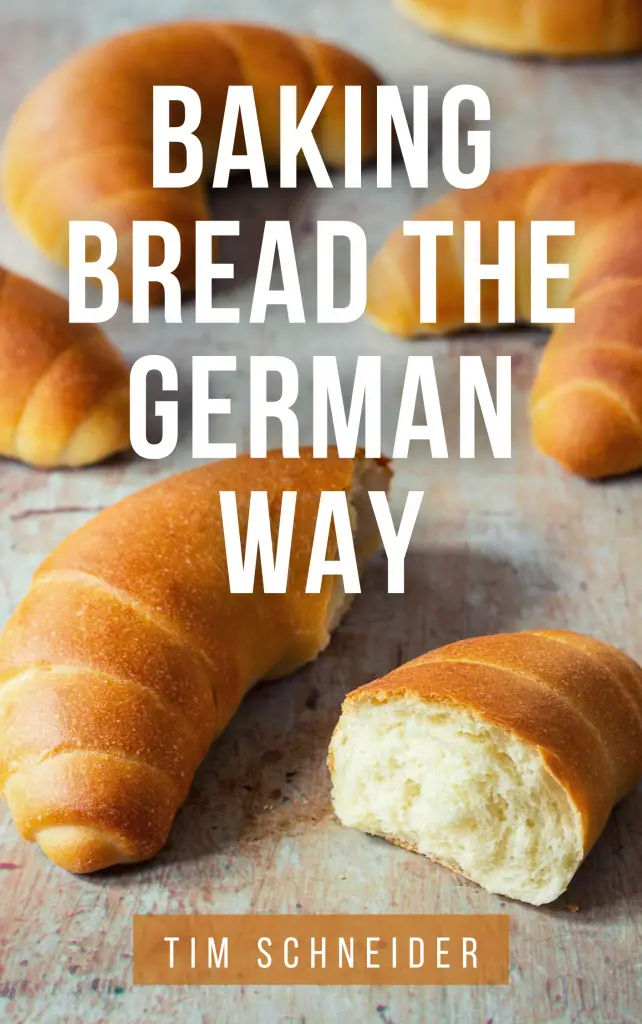 This is an ebook in the pdf-format that you can download to your device. The price is US$ 10 (+VAT of your country). The checkout is securely handled via PayPal. After purchase, you will receive a download link via email. If you would like to learn more about the book content, keep scrolling. Below you can find a book preview that you can download for free.
Buy Now
---
The aim of this book is not to give you millions of different bread recipes. Understanding the principles of bread making and mastering fundamental techniques is key to bake bread like a German. Therefore, this book focuses on the bread-making process and ingredients. Thus enabling you to bake bread without blindly following recipes. Topics that this book covers in-depth are:
Which grains can be used to bake bread and why?
What is the composition and difference between various types of flour?
How can I judge the quality of my flour at home?
What are the main bread ingredients and what is their technological function in bread dough?
What are the different steps of bread-making and what is their purpose?
What is the purpose of pre-ferments? How do I prepare and use them properly?
What is the correct way to incorporate grains, seeds, or nuts into my bread?
How do I bake sourdough bread? How do I obtain a starter and how can I control the flavor of my sourdough bread?
How can I troubleshoot in case of failure? What to do when things go wrong?
---
To connect theory and praxis, the book closes with a small bread recipe collection that will enable you to take your theoretical knowledge to the test. I kept the recipes as varied as possible to give you the chance to experience as many different techniques as possible. The bread recipes can be used as a learning tool on how to approach:
Simple white bread with and without sourdough
Enriched bread, like braided bread
Rye bread and mixed rye bread with seeds
Spelt bread
Laminated bread, like pudding pretzels
German lye pretzels
Bread rolls
Boiled bread, like bagels
---
This book is not for you if you are looking for a….
…comprehensive collection of German bread recipes.
This book is for you if you…
…are a novice or intermediate baker that is curious to learn the how's and why's of bread-making.
…want to be able to bake bread without relying on recipes.
…want to understand the reasons and how to troubleshoot in case of failure.
---
Download a free book preview by clicking on the book cover below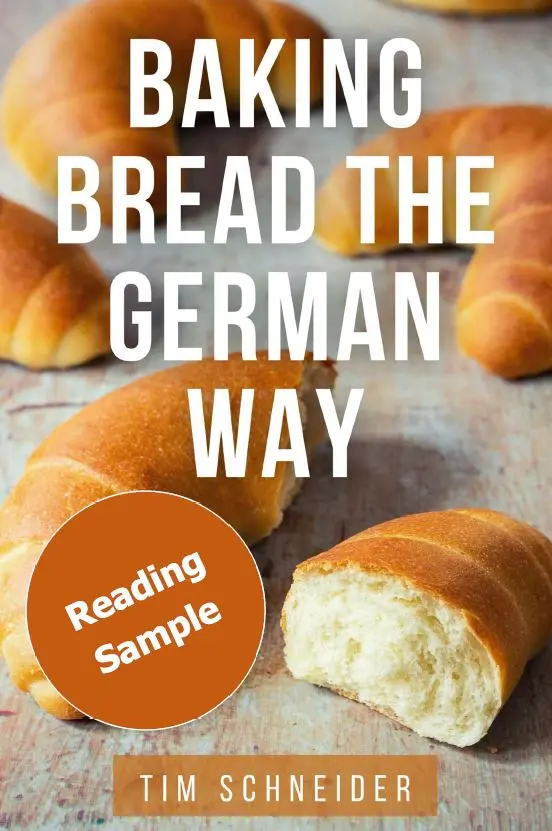 ---
Purchase the book
You can purchase a copy of my book directly by clicking the link below. Currently, it is only available as an ebook. The price is US$ 10 (+VAT of your country). You will receive a download link via email after purchase.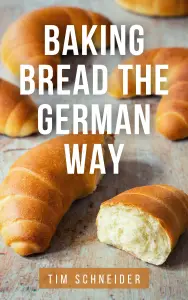 Buy Now