Jump to recipe
Today, it's once again time to review a recipe from the book "Hand Made Small Breads" by Robert from Fabolous Fricot. Swiss sourdough bread rolls, called Bürli by the locals, are a real treat. I think they are more delicious than French baguettes. The best way to enjoy them is with a fried bratwurst. Yummy!
To say it upfront, I added bread improver to these rolls. Robert had asked me to review the recipe with bread improver in it to see if it has any effect. I think it doesn't make a big difference. You can omit it if you work with strong flour. I think the struggle with the original recipe is that the hydration is on the low side. Next time I make these, I won't use bread improver and rely on my flour. Bread improver is essential for bread rolls with an even crumb and thin crispy crust but not for these baguette-like bread rolls.
Here's the original recipe from the book: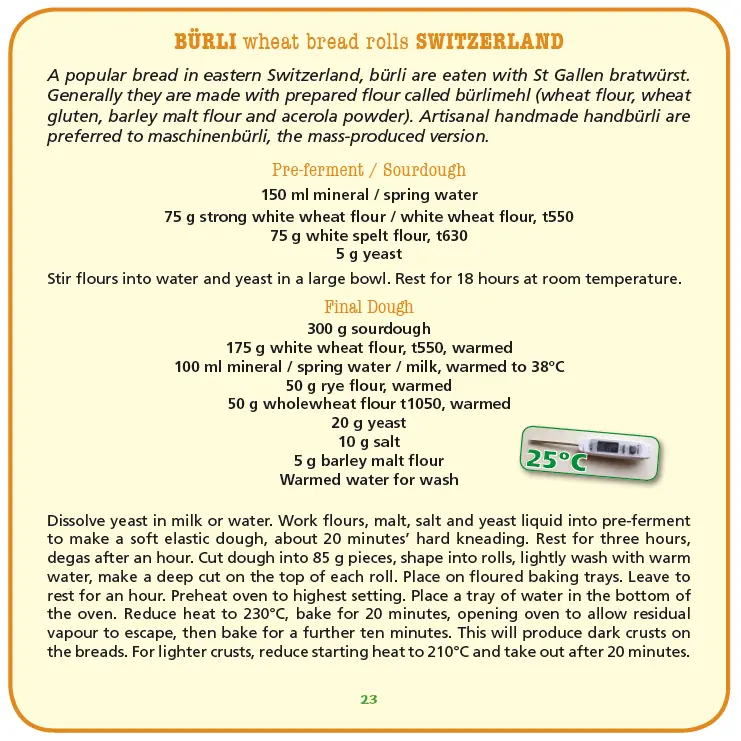 The changes I made are:
I used a sourdough starter instead of yeast for the pre-ferment.
I decreased the amount of yeast in the main dough.
I increased the hydration from 58 to 75 %.
I used German half-white flour (type 812) instead of a combination of white and dark wheat flour.
I altered the bulk fermentation and proofing time.
Ok, that might seem like a lot of changes. But trust me it is for the best. The basic dough is still the same. I never follow recipes exactly and the bread almost always comes out well. These sourdough bread rolls from the modified recipe were amazing!
A visual guide to Swiss sourdough bread rolls
I decreased the fermentation time for my sourdough. About 12-16 hours is enough. 18 hours seemed a bit excessive. Your sourdough is ready once it bubbles and smells a bit sour. If you like a mild flavor, ferment the sourdough for no more than 12 hours. The longer you leave it to sit, the stronger the flavor. As you can see in the picture below, my sourdough looked healthy and happy.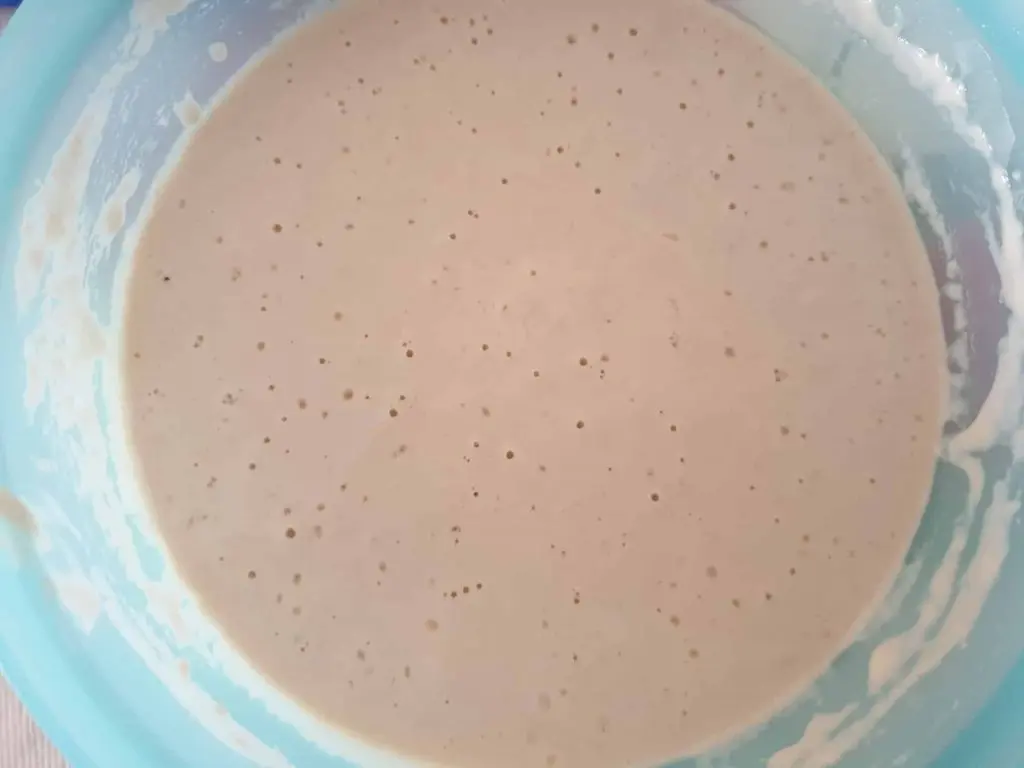 A word of warning: the dough is sticky. Don't be surprised. It will stick to the bowl. If you feel uncomfortable working with very soft and sticky doughs, then you can decrease the amount of water added a little.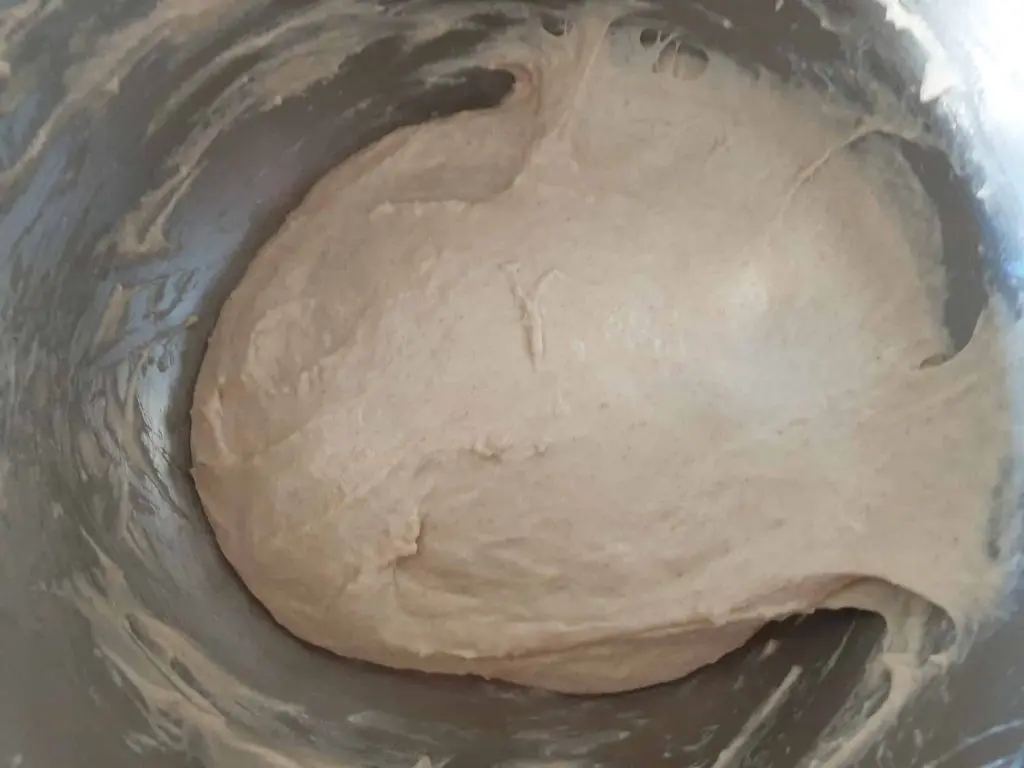 Very important: The dough must pass the windowpane test after kneading!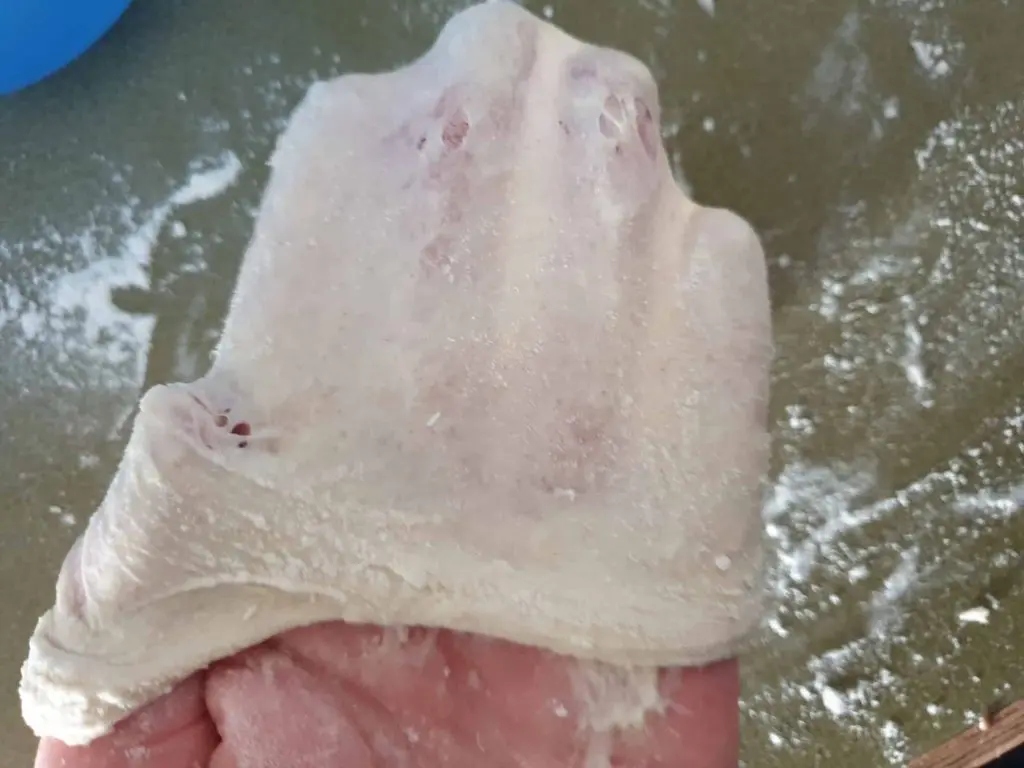 After a few stretches and folds, you will see that the dough gains strength and structure.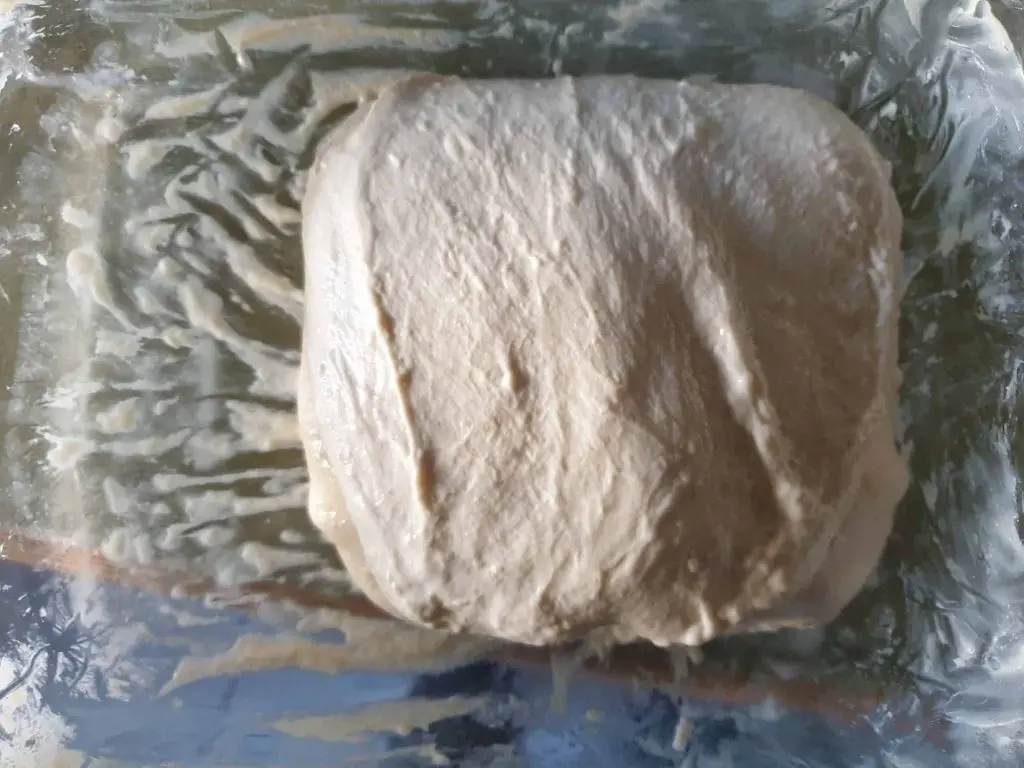 Divide the dough without deflating it into four even pieces. Make sure your work surface is generously floured to prevent the dough from sticking but don't work the flour into the sourdough bread rolls. The flour should only be on the surface.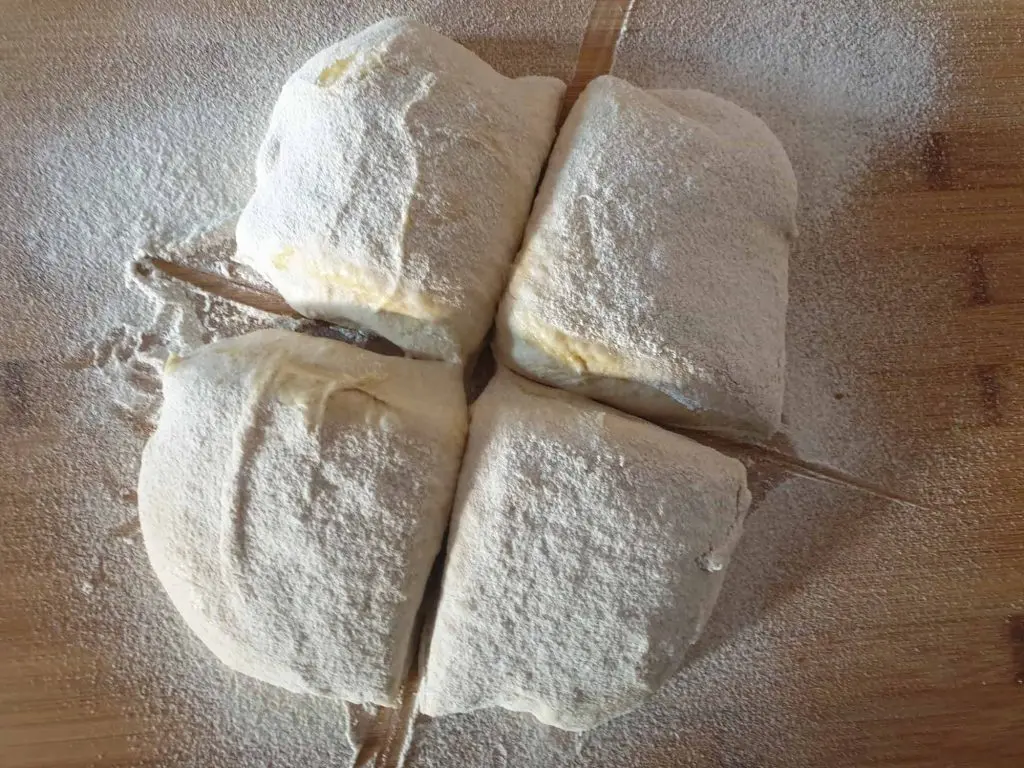 Don't apply any pressure when shaping the bread rolls. Twisting them a few times with your hands is enough!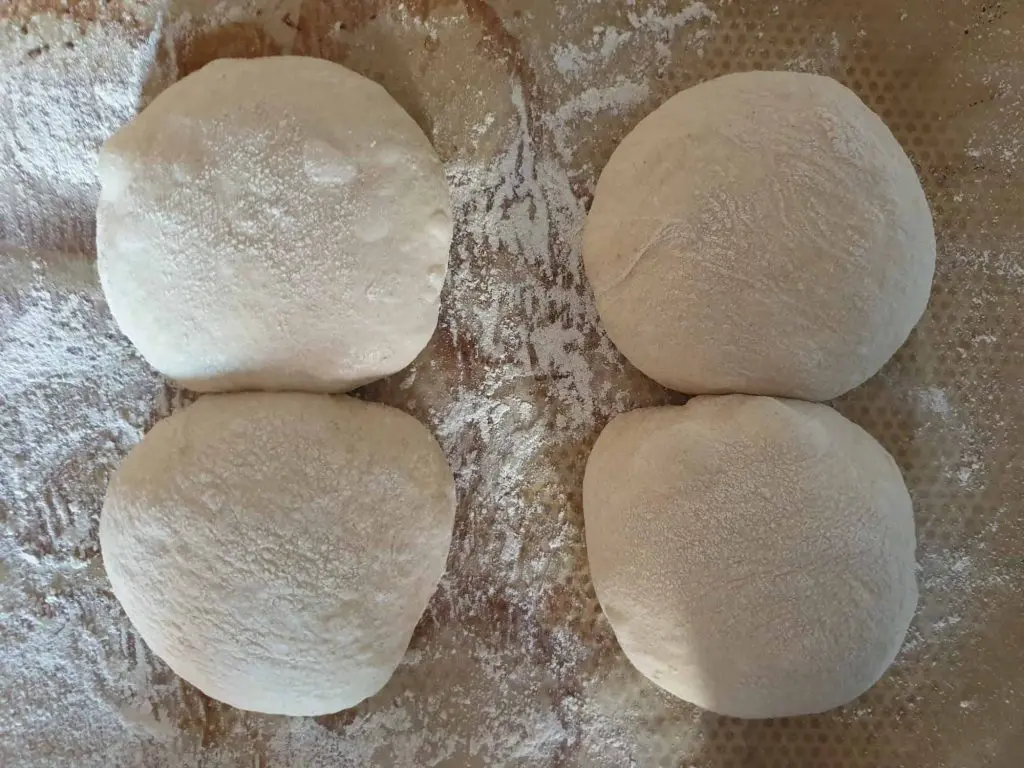 And now, look at that oven spring. Beautiful!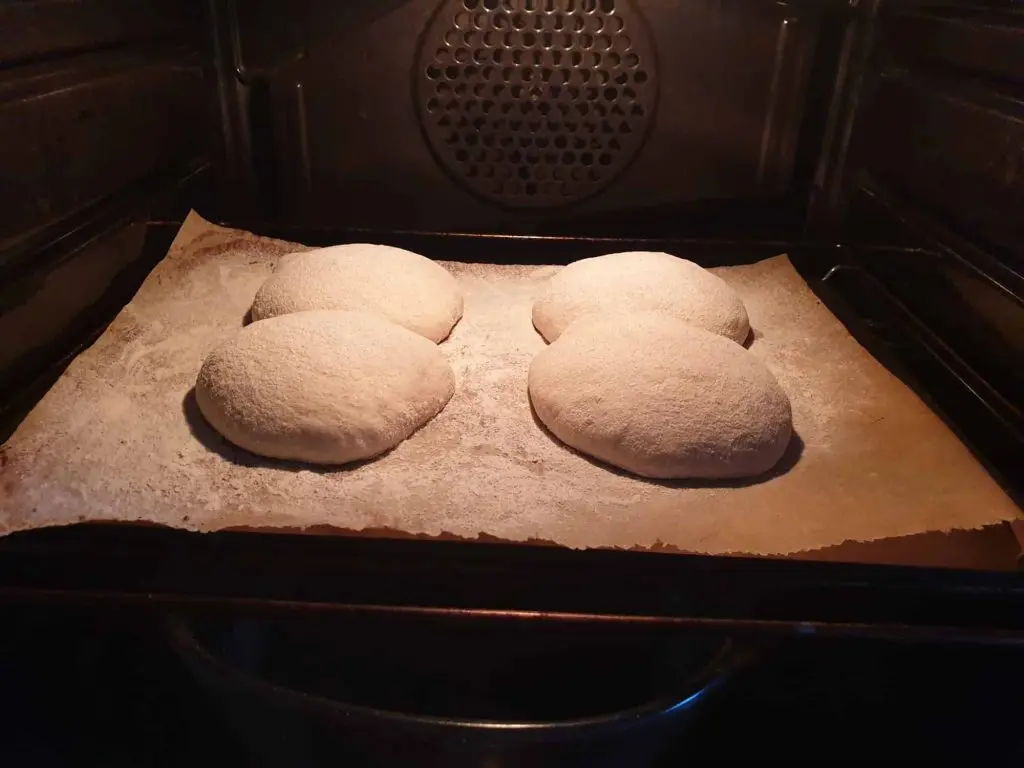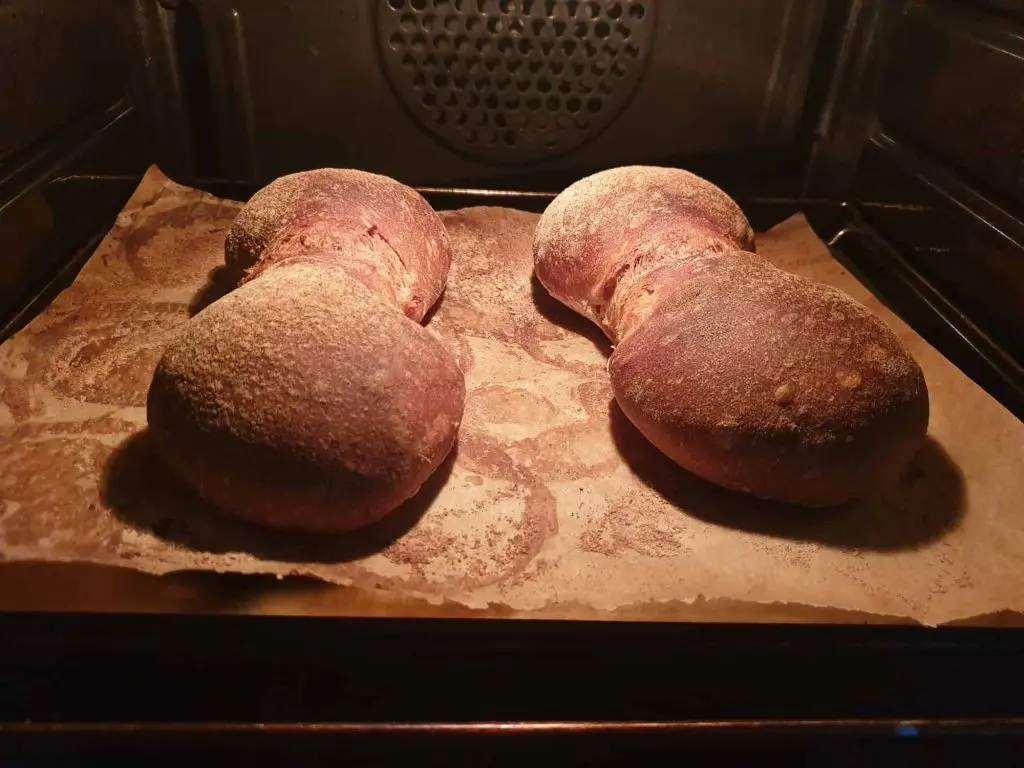 In the picture below, you can see how loosely I shaped the bread rolls. The bottom of the bread rolls is not sealed perfectly. I didn't apply any pressure while shaping the bread rolls.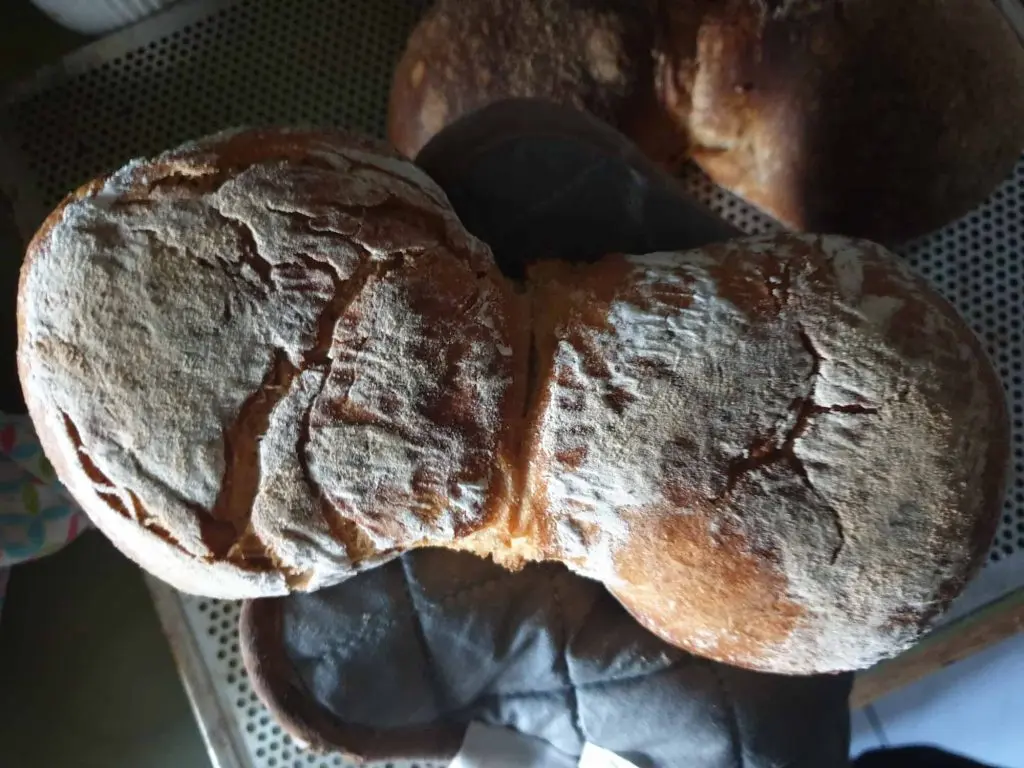 And lastly, look at that beautiful open crumb! It's like a baguette or ciabatta. And look how thick the crust is. Ultra crispy and rustic. For a bread that contains 10 % rye, this wild and uneven crumb is phenomenal!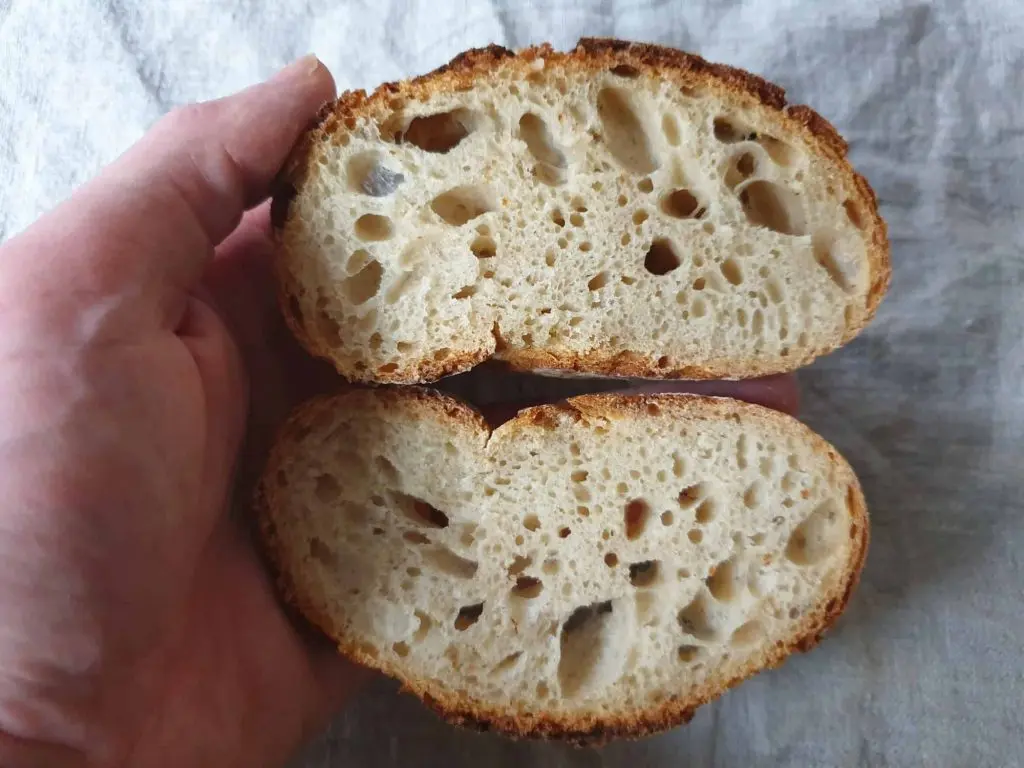 Swiss Sourdough Bread Rolls ('Bürli')

Ingredients
For the sourdough:
150 grams (5.3 ounces) water, at 35 °C (95 °F)
5 grams (0.2 ounces) firm wheat sourdough starter (60 % hydration)
75 grams (2.6 ounces) white spelt flour (German Type 630)
75 grams (2.6 ounces) white soft wheat flour or half-white soft wheat flour (German Type 550 or 812)
For the final dough:
125 grams (4.4 ounces) water, at room temperature
9 grams (0.3 ounces) salt
12 grams (0.4 ounces) bread improver (optional, substitute with 5 grams (0.2 ounces) of barley malt powder)
5 grams (0.2 ounces) fresh yeast
50 grams (1.8 ounces) light rye flour (German Type 997)
225 grams (7.9 ounces) half-white soft wheat flour (German Type 812)
50 grams (1.7 ounces) water (to add during kneading), at room temperature
Instructions
Prepare the sourdough:
The evening before you plan to bake, stir together all the ingredients for the sourdough. It's best to dissolve the sourdough starter in water before adding the flour to get an even distribution. The dough temperature should be about 28 °C (82 °F). Cover and leave to ferment for 12-16 hours at room temperature.
Mix, knead, and bulk ferment the dough:
In a bowl, combine the sourdough with all the other ingredients for the final dough expect the extra water that is supposed to be added during kneading. Mix well and knead gently until the dough is smooth but not fully kneaded. This usually takes about 8-10 minutes. Then slowly start to incorporate the extra water and continue to knead the dough until it can be stretched out very thinly without tearing it, about 5 more minutes. If you notice that your dough can't handle the extra water or is still relatively firm after kneading, feel free to add more or less extra water depending on how much water your flour can tolerate. The kneaded dough should be very sticky but smooth and elastic. The dough should ideally have a temperature of about 23-25 °C (73-77 °F) after kneading.
Transfer the dough into a flat and oiled container. Cover with plastic wrap or a kitchen towel and leave to bulk ferment until it has puffed up nicely, about 2.5 to 3 hours, depending on your room temperature and the strength of your sourdough starter. With wet hands, stretch and fold the dough after 30, 60, and 90 minutes to give it tension.
Preheat your oven with baking stone or steel inside on the highest possible setting. Place a tray with water on the bottom of your oven to generate steam.
Form the Bürli and bake:
Gently invert your risen dough onto a floured work surface without deflating it. Cut into 4 evenly sized pieces. Don't weigh your dough. You need to make clean cuts without deflating the dough. If one piece turns out to be a bit bigger, then leave it as is.
Loosely shape the dough pieces into round bread rolls. Again, don't deflate them or apply any pressure. You just want a smooth surface and round shape. Transfer the bread rolls seam-side down to a piece of parchment paper. You can either place all four bread rolls close to each other or you can make two pairs of bread rolls, depending on your preference. Leave the bread rolls to proof for about 10 minutes.
Generously dust your proofed bread rolls with rye flour for a rustic look. Transfer them onto your baking stone or steel and bake at 250 °C (480 °F) for 15 minutes. For the first few minutes of baking, you can open the oven door once or twice and spray a little water in the oven to generate steam that will help the bread rolls to expand in the oven.
After 15 minutes of baking, remove the tray with water from the oven and turn down the heat to 210 °C (410 °F). Bake the bread rolls until dark brown, about 20-35 more minutes. Remove from the oven and leave to cool down completely before eating.