Jump to recipe
These spelt and emmer breadsticks are incredibly aromatic and crispy. I can hardly think of any bread roll better suited for Sunday brunch. I love to enjoy these breadsticks when they're still a little warm.
Spelt and emmer flour are a very common pairing because emmer flour, by itself, is not strong enough to bake fluffy bread rolls. Yet emmer tastes phenomenal and I want to have this taste in my bread!
Traditionally, Swabian breadsticks are shaped with wet hands on a wet work surface. However, this method is a bit messy. I prefer to dry-shape these spelt and emmer breadsticks. That way, the crumb turns out regular instead of wild and irregular. But I don't think that's necessarily a bad thing. I prefer a regular crumb without too many large air pockets because it is so much easier to spread butter and jam on it.
To improve the dough consistency and to speed up the fermentation, this recipe uses the salt-yeast method ("Salz-Hefe Verfahren"). If you'd like to learn more about that, check out my post about salt-stressed yeast.
A visual guide to spelt and emmer breadsticks
I advise you to knead the dough by hand. It's so easy to over-knead doughs made from emmer and spelt. Gentle kneading until the dough looks smooth is enough. If you nevertheless feel the need to use a mixer, only knead the dough on the low setting. Less than one minute can make the difference between a perfectly mixed and over-mixed dough.
Be gentle when dividing and shaping the breadsticks. You don't want to deflate them.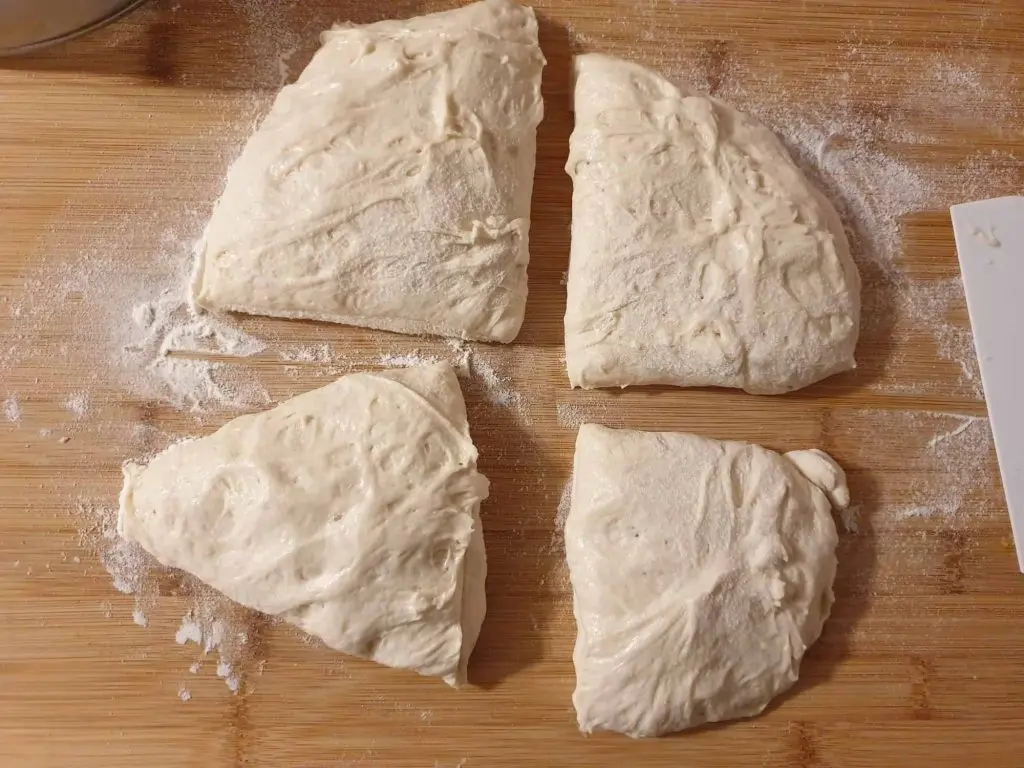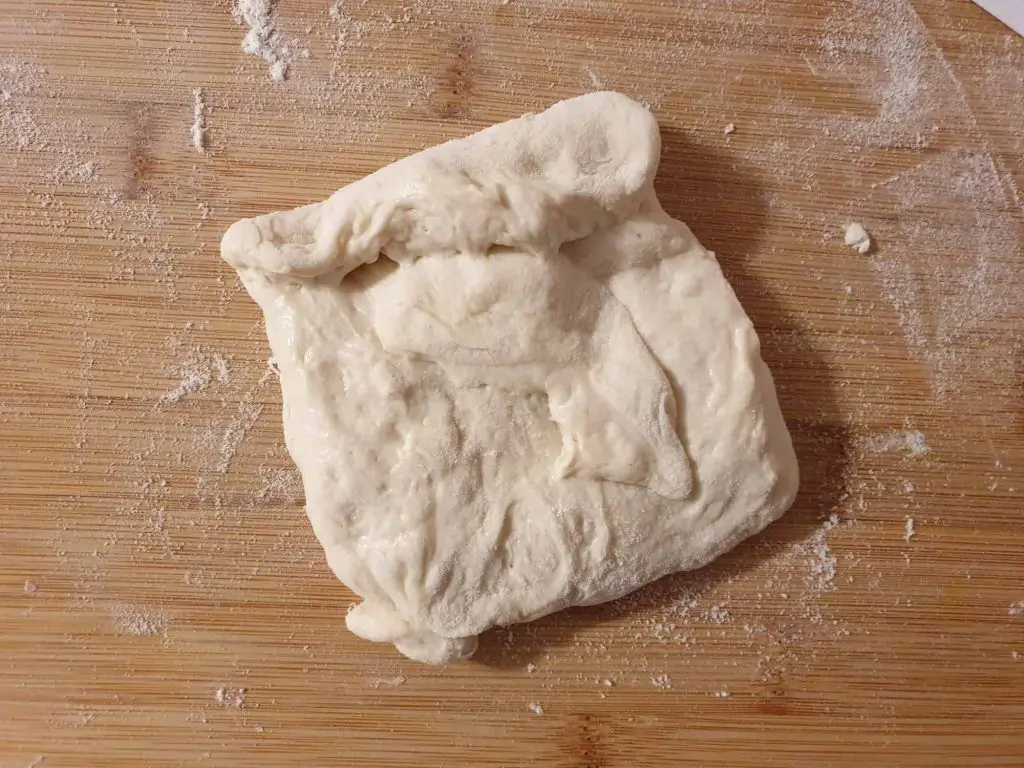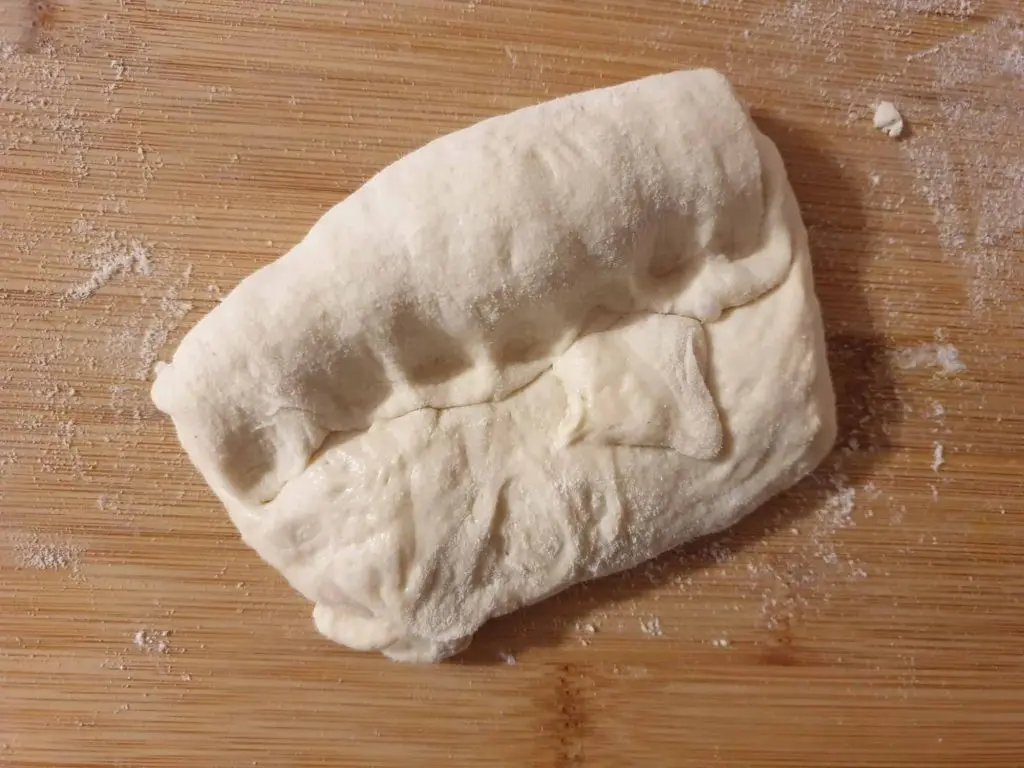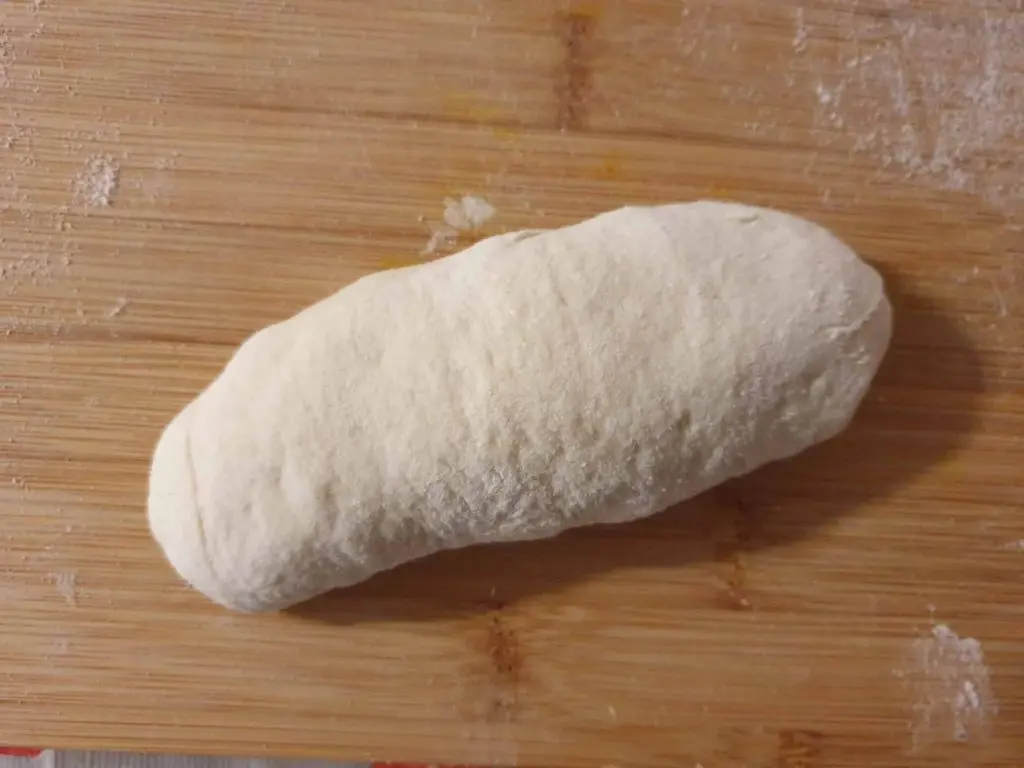 Sprinkling the breadsticks with seeds is optional, yet highly recommended.
I like to bake the breadsticks until they are ultra-crispy and brow. If you prefer blonde bread, pull them out of the oven earlier.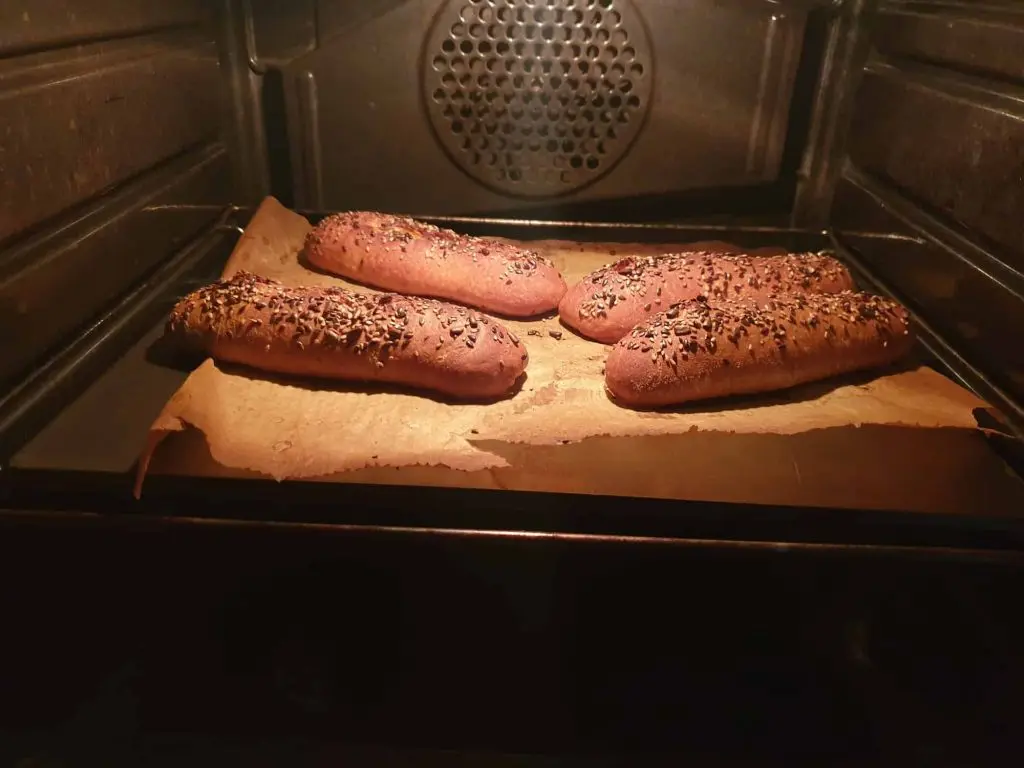 I'm happy with the crumb. It's fluffy, soft, and light. Perfect for spreading jam on it.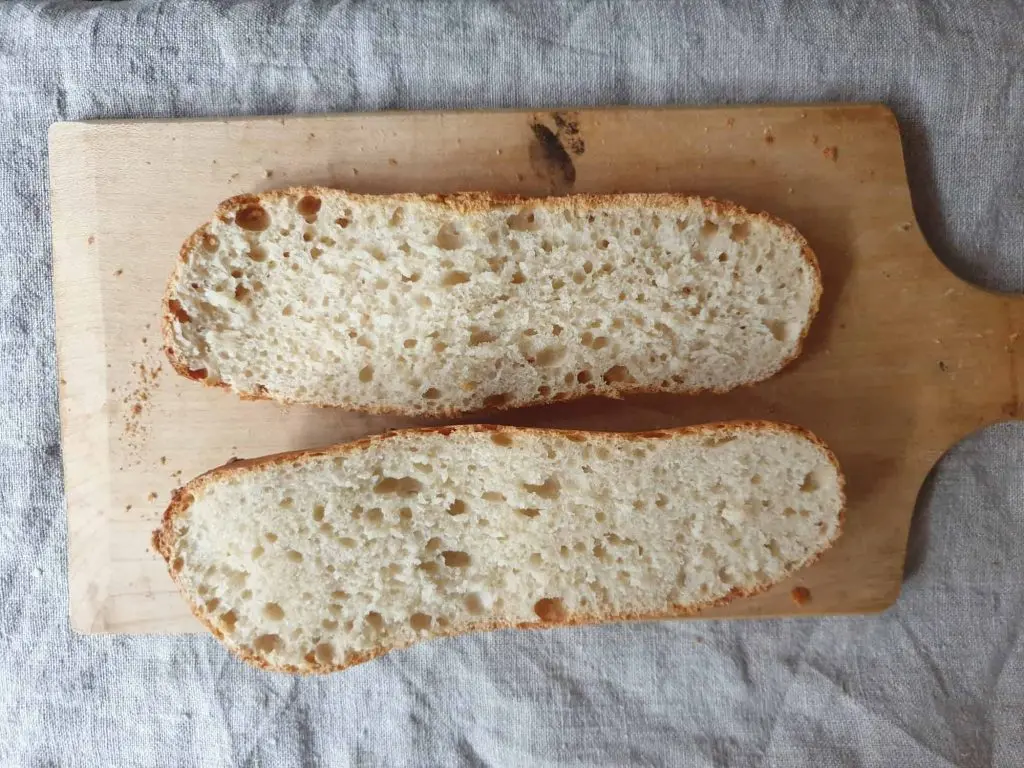 Spelt and Emmer Breadsticks ('Dinkel-Emmer Seelen')

Ingredients
For the salt-stressed yeast:
10 grams (0.35 ounces) salt
100 grams (3.5 ounces) water, at room temperature
15 grams (0.5 ounces) fresh yeast
For the sourdough:
10 grams (0.35 ounces) sourdough starter (emmer or wheat)
50 grams (1.8 ounces) water, at 40 °C (105 °F)
50 grams (1.8 ounces) white emmer flour (German Type 1300)
For the final dough:
190 grams (6.7 ounces) water, at 30 °C (86 °F)
10 grams (0.35 ounces) lard
150 grams (5.3 ounces) white emmer flour (German Type 1300)
300 grams (10.6 ounces) white spelt flour (German Type 630)
For sprinkling the breadsticks before baking:
seeds of your choice (optional)
Instructions
Salt-stress the yeast and prepare the sourdough:
In a small bowl, dissolve the salt in water and whisk in the fresh yeast until fully dispersed. Leave to rest overnight in the fridge.
Dissolve the sourdough starter in water. Mix with the emmer flour until homogenous and leave to ferment at room temperature for 10-12 hours.
Prepare the final dough and leave it to rise:
In a bowl, combine the salt-stressed yeast, sourdough, and the final dough ingredients. Knead gently into a smooth dough. This doesn't take long! Around 5-8 minutes are usually sufficient. If you see that the dough gets shiny, stringy, and stickier, immediately stop kneading! This is a sign of over-kneading and it can happen very quickly when working with spelt and emmer flour. The dough temperature after kneading should ideally be about 22-24 °C (71-75 °F).
Leave the dough to rise, covered, at room temperature for 1.5 hours until tripled in size. Stretch and fold the dough with wetted hands 30 and 60 minutes into the bulk fermentation.
Preheat your oven with baking stone or steel inside to the highest setting that it can go. Place a tray with water on the bottom of your oven to generate steam.
Shape, proof, and bake the breadsticks:
Gently transfer the risen dough onto a floured work surface without deflating it. Divide into 8 pieces, each weighing about 110 grams (3.9 ounces). Lightly flatten the dough pieces and roll them into cylinders. Place them seam-side up on a floured baker's couche and leave them to proof for 15 minutes.
Transfer the proofed breadsticks onto a piece of parchment paper, seam-side down. Spray with water and sprinkle the breadsticks with seeds. Transfer the breadsticks into your pre-heated oven and bake at 250 °C (480 °F) for 10 minutes with steam. After 10 minutes, remove the tray with water from the oven and bake the breadsticks for another 10-20 minutes at 250 °C (480 °F), until browned to your liking.