Jump to recipe
Buckwheat has fallen a bit out of favor in Germany ever since wheat flour has gotten widely and cheaply available everywhere. Nowadays, it's seldom to encounter noodles or pancakes made from buckwheat. Yet, that doesn't mean these dishes don't exist. Buckwheat noodles are crazy delicious in their own way.
In the summer, German buckwheat noodles are usually served with swiss chard. In the winter, savoy cabbage is used to prepare this dish. Hot sage butter is poured over the noodles right before serving to create a dramatic sizzling and to make the cheese melt. There's hardly a better German comfort food out there.
How to cook buckwheat noodles
Buckwheat has nothing in common with regular bread wheat. To get a firm noodle texture, some wheat flour or finely-milled semolina is added to the noodle dough. I know you can also make noodles from 100% buckwheat, but this can be very challenging, and without enough practice, the noodles are prone to disappoint.
Buckwheat noodles in Germany were seen as a way to stretch the scarce wheat flour. Hence, their popularity declined once wheat flour was not scarce anymore. This doesn't mean, however, that buckwheat noodles are just an inferior replacement for wheat noodles. They are a unique culinary experience.
I decided to roll out the dough by hand. Then I cut it into noodle-like strips. Buckwheat noodles can and should be a little thicker than regular noodles. I promise they won't be chewy because buckwheat itself does not give noodles a chewy texture. The more experience you have working with buckwheat, the thinner you can make the noodles but always keep in mind that buckwheat doughs are fragile.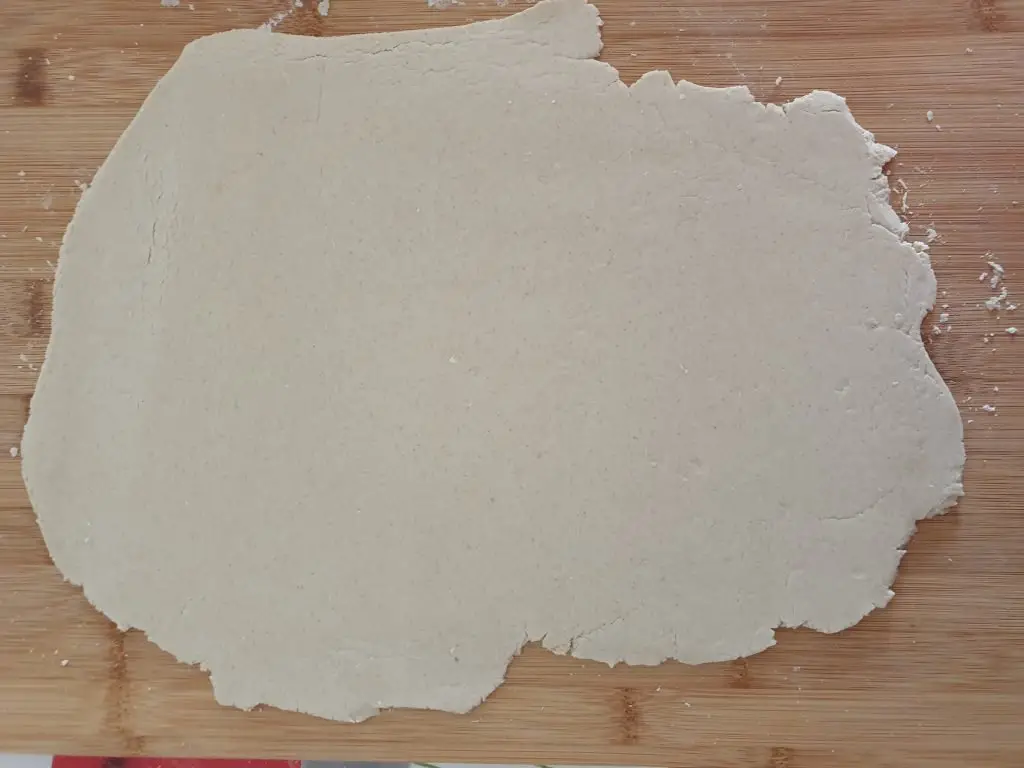 Apart from making the noodles, this recipe is as easy as a recipe possibly can be. All the other ingredients are boiled and in the end, the hot sage butter is poured over the noodles. Don't be shy with the sage. I like lots of it. It goes super crisp when fried and lightens up this rather heavy dish.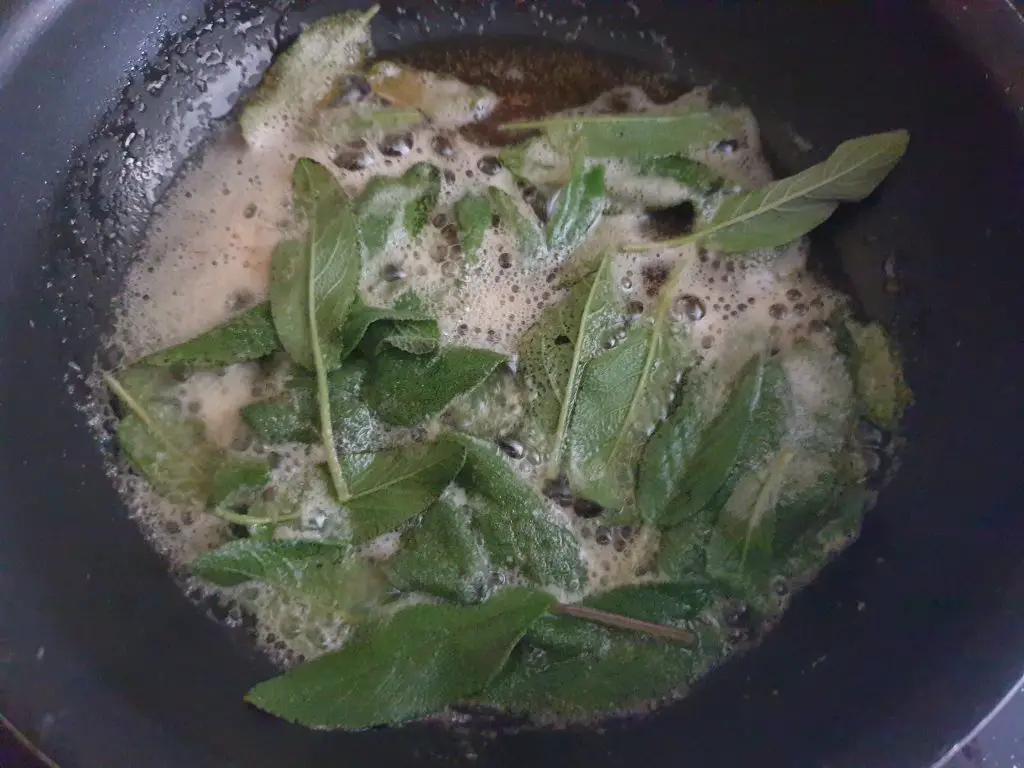 Buckwheat Noodles with Swiss Chard ('Buchweizennudeln mit Mangold')

Ingredients
For the buckwheat noodles:
350 grams (12.5 ounces) buckwheat flour
100 grams (3.5 ounces) finely-milled semolina ("Hartweizen-Feingrieß" or "Nudelgrieß" in Germany)
8 grams (0.3 ounces) salt
200-250 grams (7-9 ounces) water
For serving the noodles:
350 grams (12 ounces) waxy potatoes, peeled and chopped
salt, to taste
500 grams (1 pound) Swiss chard, chopped
200 grams (7 ounces) mountain cheese, grated
a few tablespoons of butter
a handful of sage leaves
Instructions
Prepare the buckwheat noodles:
In a bowl, combine the buckwheat flour, semolina, and salt. Add enough water to form a dough that is firm and not sticky. Knead the dough briefly until it is cohesive.
Roll the dough out into a thick sheet. Cut into short noodles of your desired size.
Serve the noodles:
In a pot, cover the potatoes with cold salted water. Bring to a boil and let the potatoes simmer for about 5 minutes before adding in the chopped Swiss chard stems. Continue to boil the potatoes and Swiss chard until tender to your liking. Then add the chopped leaves of the Swiss chard to the pot to quickly blanch them.
While the vegetables are boiling, bring another pot of lightly salted water to a boil. Cook the buckwheat noodles in boiling water to your desired firmness. Thicker noodles might take 10 minutes or more while thinner noodles cook in less time.
Drain the vegetables and buckwheat noodles. Combine them in a bowl and mix with the grated cheese so that the cheese melts.
Quickly heat a few tablespoons of butter in a pan over medium heat. Add the sage leaves and briefly fry them until crisp. Drizzle the hot sage butter generously over the noodles and immediately serve them while still hot.