Jump to recipe
Bone marrow dumplings are pillowy soft and probably the most indulgent German dumpling. That is because bone marrow is almost pure fat.
The bone marrow is the white interior of beef marrow bones. You can just pop it out if you buy some marrow bones to cook beef broth. There's no better way to enjoy homemade beef broth than with these marrow dumplings floating inside of it.
To make the dumpling dough, you need to render the marrowfat and separate it from any impurities. That is done by melting the bone marrow in a pan over moderate heat and then straining it. Do this step a bit in advance because the fat needs to completely resolidify before you mix it with the other dumpling ingredients. If you later heat the dumplings in the broth, the marrowfat will melt again and give the dumplings their signature creamy texture.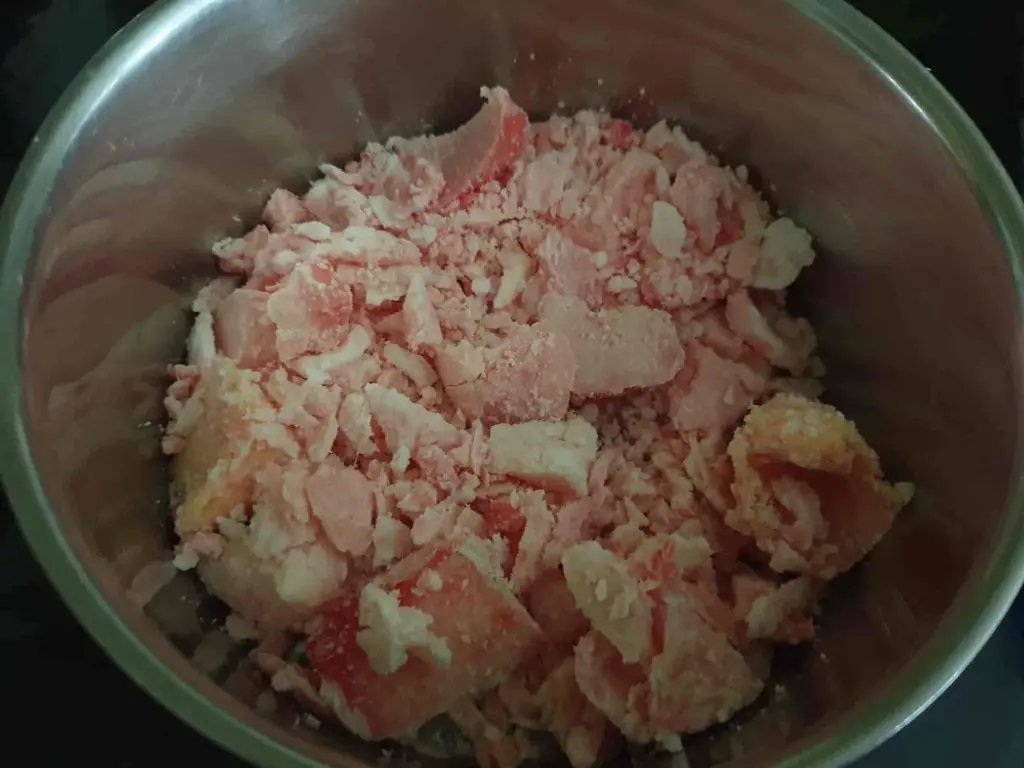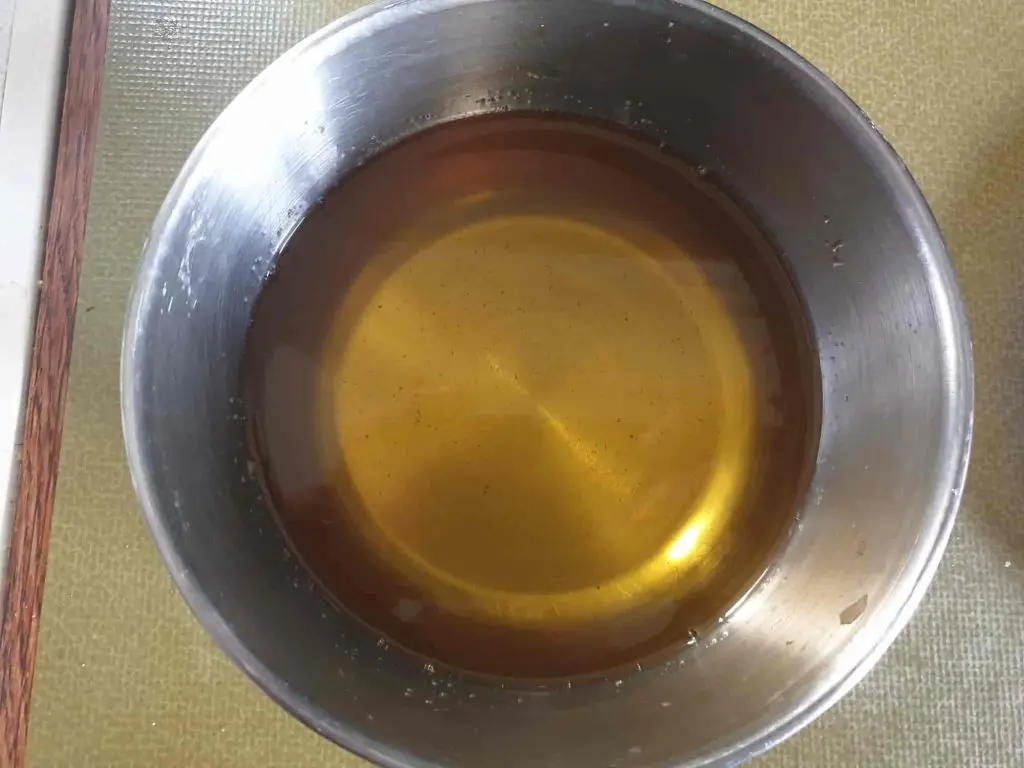 I use fresh bread rolls for the dumplings that haven't gone stale. If you use old and dry bread rolls, just add about 1/4-1/2 cup more milk to soak the dry bread rolls so they get tender and mushy throughout. You don't want them to float in a pool of milk as that would make the dumpling batter too soft. If the bread can absorb all the milk, you have added the correct amount. If you added too much milk, just discard any excess milk.
How to judge the consistency of your bone marrow dumpling dough
As always when making dumplings, remember that the dough will be a little sticky. And that is fine. However, if it falls apart while cooking, add a few more breadcrumbs or a bit of flour to the dumpling batter. I always mix dumpling dough by feel and then cook a test dumpling to see if the texture is right. If the dumpling appears a bit too firm to me, then I add a bit more milk. If it falls apart, I add a touch of flour.
Don't blindly rely on recipes. Every bread is different in the amount of water that it can absorb. No two batches of dumpling batter are the same. You have to rely on intuition and feel. Trial and error is the way to go.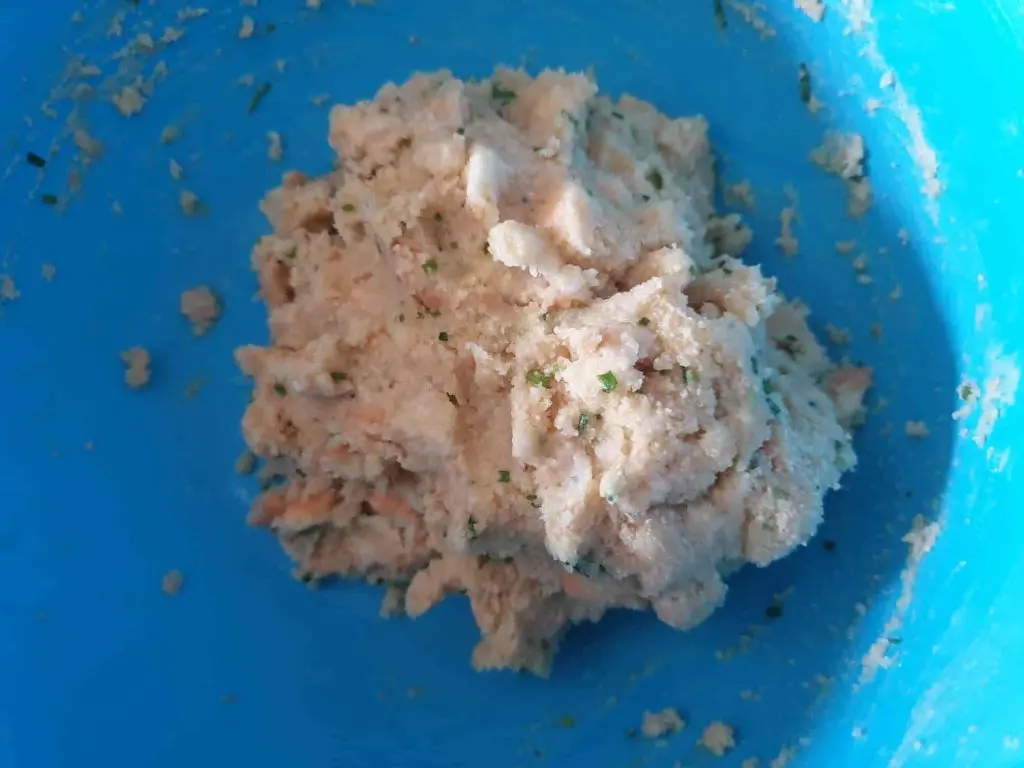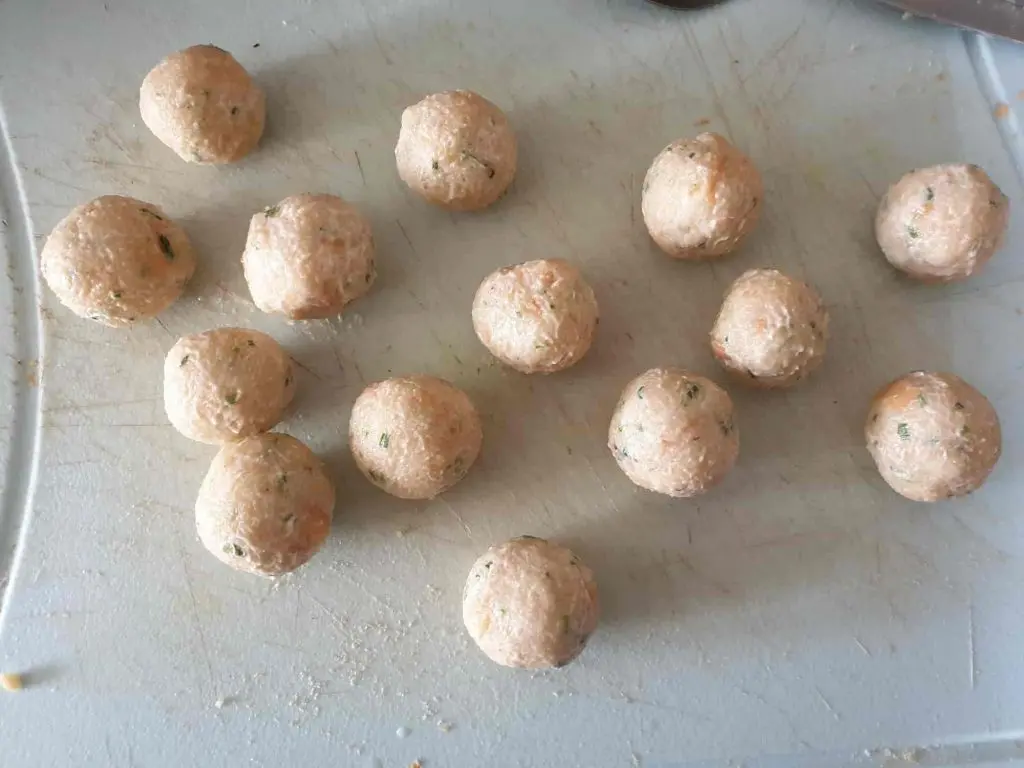 Bone marrow dumplings freeze exceptionally well. If you prepare a large batch, just put any leftovers you have in a bag in the freezer. You can easily reheat them without any quality loss. It's very convenient to always have a few marrow dumplings on hand if you crave a hot soup.
I like to season my beef broth with just a few drops of vinegar and a few gratings of nutmeg. That's totally optional. You can serve bone marrow dumplings with any kind of broth you like. I also love them in noodle or chicken soup.
Bone Marrow Dumpling Soup ('Markklößchensuppe')

Ingredients
For the dumplings:
7 ounces (200 g) bone marrow (from about 6 marrow bones)
1/2 cup hot milk
2 bread rolls, cut into small cubes, about 5 ounces (140 g) total
2 eggs, size L
1/4 cup finely chopped chives
freshly grated nutmeg, to taste
black pepper, to taste
salt, to taste
3/4 cup breadcrumbs
To serve:
2 quarts (1.9 liters) beef broth
freshly grated nutmeg, to taste
red wine vinegar, to taste
salt, to taste
1/3 cup finely chopped chives
Instructions
Render the bone marrow and soak your bread rolls:
Add the raw bone marrow into a small saucepan and heat over medium-low heat. Keep the pot on the stove for about 5-10 minutes, until all the fat has been rendered. Strain through a fine mesh-sieve and wait for the fat to re-solidify at room temperature.
In a mixing bowl, pour the hot milk over the bread roll cubes and leave them to soak for at least 15 minutes.
Assemble your dumplings:
Once the bone marrow has solidified, whisk in the eggs and chopped chives until creamy. Add nutmeg, pepper, and salt to taste. Then add the soaked bread roll cubes and breadcrumbs. Mix briefly with your hands. Leave the mixture to sit for 15 minutes before forming dumplings.
Shape and cook your dumplings:
Heat a large pot of lightly salted water until just below a light simmer. Lightly wet your hands and form little ball-shaped dumplings out of your batter. The surface should be completely smooth. Add the dumplings into your poaching liquid and leave them to cook for about 5 minutes or until they float on the surface and are cooked through. Gently drain the dumplings.
Serve the dumplings:
Divide the dumplings among individual soup bowls. Heat the beef broth until lightly simmering and season to taste with nutmeg, vinegar, and salt. Pour the hot broth over the bone marrow dumplings and garnish with chopped chives.